Hi, I'm Naoko Izumi from sales department.
I introduce our unique cards every day.
Here is Shukatu Meishi:就活名刺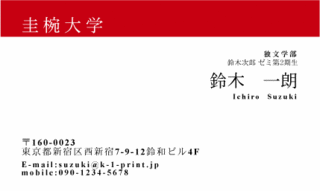 Shukatsu means 'job hunting.'
This is mainly used for university student who is doing job hunting.
They introduce themselves with cards which their university name is written down.

If you pass those cards, you can also give an impact and good first impression!!