Hello. I'm Naoko Izumi from sales department here.
We welcomed new collegue here

His name is Naozo Nagata. Welcome to our company


He will be a new English assistant here.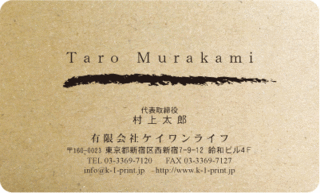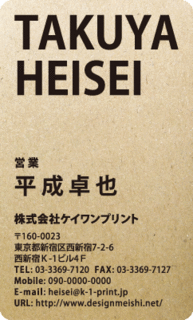 Do you want to have something unique cards?
Here are some special cards for you.
It is CARDBOARD Meishi. It has original natural taste to it.
I love it