2012年08月29日
Hello I'm Naozo Nagata from sales department of DesignMeishi.net here.
Japan government of declared that otter is an extinct species in Japan.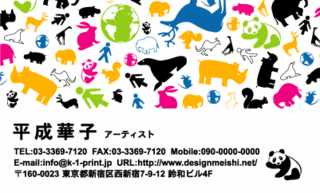 Many lives teeter on the brink of extinction.
Wolf was exterminate long time ago,but someone said that he found wolves in Saitama area.
And a kind of trout that we think they are gone was founded again last year.
I can't give up to find otters in Japan.